Vocational Redirection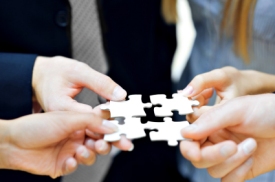 RTC provides tailored support to individuals who find themselves unable to return to their pre-injury job or career for a number of reasons. For these individuals identifying a new job role that they can manage physically and in terms of their work skills can be a daunting and sometimes overwhelming task.
We aim to help make this process
A structured programme is designed and developed with the aim to support the individual in identifying their own capabilities, skills and interests in relation to work and prepare for and apply for suitable alternative job roles.
This intervention and support is predominantly telephone and electronically based where appropriate but does involve a thorough face to face functional capacity assessment in order to assist the client to clearly identify their individual physical ability and limitations. The programme is aimed to provide clients with the necessary tools to independently job seek and assists them to work through this often complex process step by step.
This interventions within this service aim to be tailored to each individual but may include some or all of the following:
In depth interview focusing on injury or condition history and in depth career background and work experience.
Support and guidance with CV development or updating.
Transferrable skills analysis.
Functional capacity based evaluation (FCE) to identify physical ability and limitations
Support and guidance on job application & approaching employers.
Support in identifying suitable training needs.
Support with labour market research to identify jobs available within the clients local labour market.
Assistance with interview preparation.
Arranging and monitoring work hardening programme.
Job simulation.